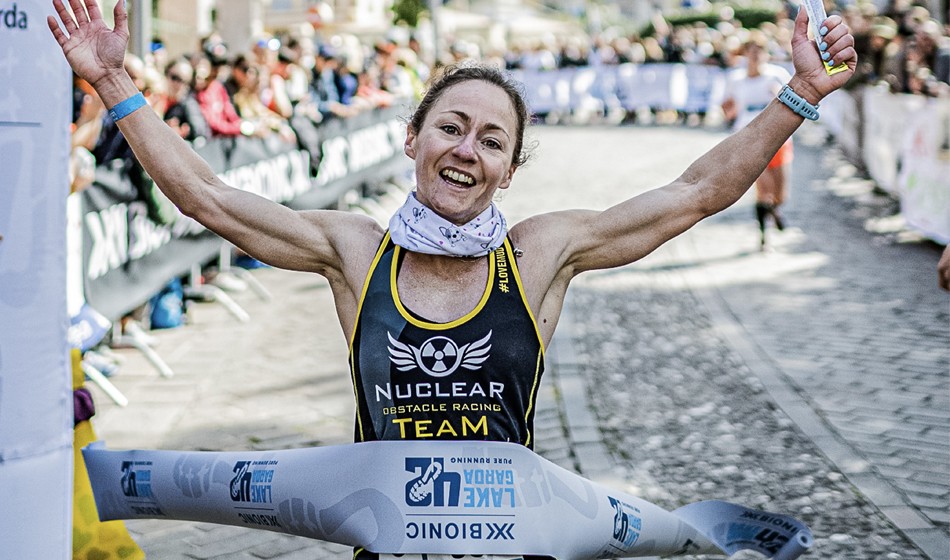 Springfield Striders runner takes surprise win at the X-Bionic Lake Garda 42 event in Italy on Sunday
Nestled in the northern mountains of Italy, Lake Garda is a spectacular body of crystal-clear water stretching for 52km from north to south and 17km from east to west, Paul Bramley reports.
Surrounded by majestic mountains and rolling hills, it's been a popular tourist destination since the renaissance times thanks to its stunning natural scenery, Mediterranean climate and charming towns with their stunning water-facing villas.
The lake offers numerous activities for visitors, including swimming, boating and windsurfing, although on this spring weekend (March 26) it's the X-Bionic Marathon and Half-Marathon events which take centre stage.
An easy budget-friendly airline hop from the UK makes it a great destination for an early spring marathon and the intimate nature of the event means you avoid the crush of the bigger European city events.
The course has gentle undulations making it great for chasing a personal best as it follows the lakeside route. The marathon starts on the west side of the lake and heads to the halfway point at the northern tip. Here, the half-marathon follows the same route to the finish heading south along the eastern side of the picturesque lake.
This year's event was blessed with near-perfect running weather, typical of the time of year in the region, with a temperature of around 11C and only a gentle breeze. The sun made an appearance to spotlight the stunning scenery too.
The first of the large contingent of British runners making the trip to Lake Garda this year was Jackie Stretton taking victory in the women's race in 2:53:46. It proved to be a reasonably comfortable win for her, too, with almost a six-minute buffer over runner-up Eleonora Gardelli of Italy (below left) in 2:59:31 and Juliane Rossler (below right) in 3:01:49.
Stretton, of Springfield Striders RC in Essex, ran a solo race and said: "Running on Lake Garda was amazing – one of the most beautiful races I have ever run. It was my first time here and the route was more challenging than I expected with some hilly sections. Next year I will be here again to defend my title."
It was a home nation podium in the marathon with Enrico Bartolotti taking first place from Matteo Vecchietti in 2:31:20 to 2:33:40. Third place was Lorenzo Barconcelli in 2:44:02.
First Brit home in the men's race was Mark Rogers of Cherwell Runners joining the sub-three-hour club in 2:59:02.
The half-marathon had more of an international result with Austrian Christoph Sander (below) winning in 71:40 from Italian Enrico Cozzini and Spaniard Garcia Gutierrez in 73:11 and 74:14 respectively.
The women's race saw Philine Meister of Germany take first place in 82:54 from Dragana Schroder of Croatia and Fatima Rakhssane of Italy in 88:20 and 89:00.
With 66% of participants being from outside Italy, the event has a great international feel. There were 62 nationalities represented, with runners arriving from 50 countries across all continents. Specifically, the country with the greatest number of participants was Germany as well as the strong British contingent.
Full results can be found here – lakegarda42.com