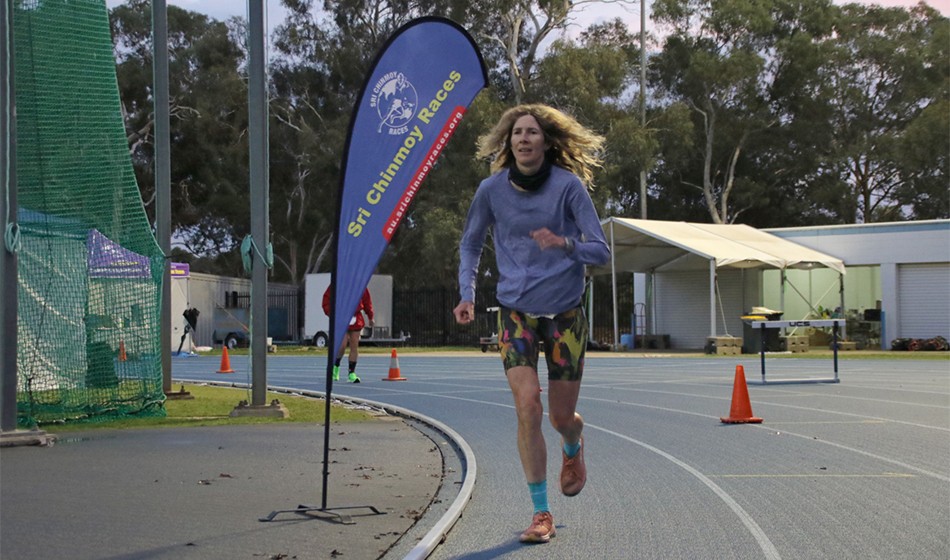 American endurance athlete smashes women's world mark at Sri Chinmoy 48-hour track race in Canberra
Camille Herron completed a distance of 435.336km/270.505 miles by completing 1088 laps of a 400m track at the Sri Chinmoy 48-hour race in Canberra, Australia, this weekend for a world record, Adrian Stott reports.
The 41-year-old from Oklahoma passed the record a little over 45 hours into the race and then pushed the record out further in the final three hours.
The previous record of 411.458km/155.668 miles was only set six weeks ago by Britain's Jo Zakrzewski in Taiwan.
Herron committed from the start and went through the marathon in approximately 3:30:25, 50km in 4:08:43 and reached 100km in 8:49:41.  The 100 miles point was reached in 14:41:04 and 200km in 20:01:18 and her 24 hour split was 239.200km, which was 3km further than Zakrzewski covered in her record run in February.
With inevitable slowing in the second half of the race, 300km was reached in 31:07:42 and 400km in 43:44:14.
Herron's pace for the 48 hours roughly equates to an average of 6:36 sec per kilometre or 10:40 per mile.
She was on the track the whole 48 hours except for a few short power naps at trackside of between 10-20 minutes.
To illustrate the enormity of the run, only two men have ever run further. Ukrainian athlete Andrew Tkachuk completed 435.466km and Greek legend Yiannis Kouros, who has the men's world record of 473.495km (Kouros actually has six marks in excess of 436km).
Herron also holds women's world records at 50 miles, 100 miles and 24 hours.
She has also achieved victories at the Ultra World Championships organised by the International Association of Ultra Runners, at 50km, 100km and 24 hours together with being a former winner of the Comrades Marathon in South Africa.
On route she also set a North American and American record when surpassing the existing mark of 391.963km set by Marisa Lizak in October 2020.
Herron's 100km splits:
100km 8:49:41
200km 20:01:18 (split of 11:11:37)
300km 31:07:42 (split of 11:06:24)
400km 43:44:14 (split of 12:40:32)
All records are subject to ratification by the International Association of Ultra Runners.
The 48-hour is just one race within the Sri Chinmoy 48 hour Track Festival. The event also included races at the 24-hour and 6-hour distance as well as a Midnight Marathon.
Full results, see here.