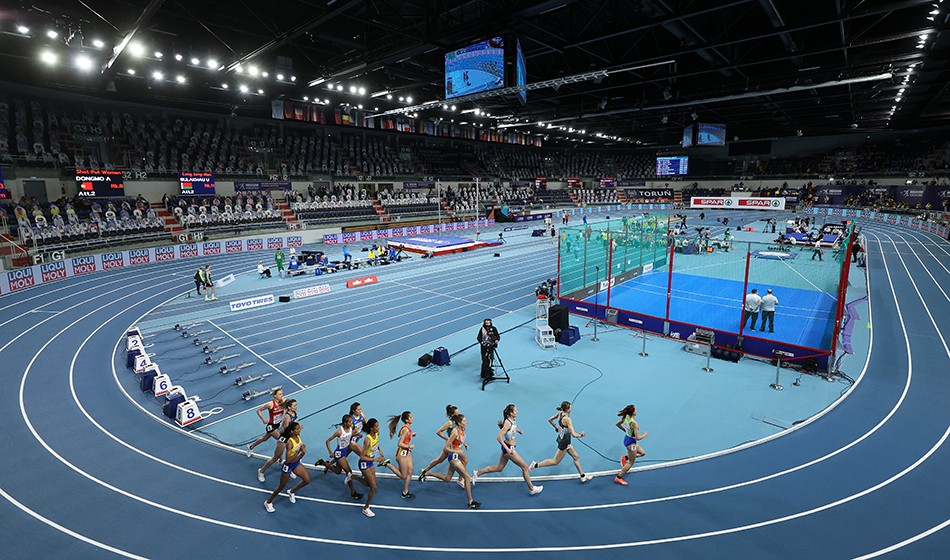 Toruń selected as host city off the back of a successful European Indoor Championships in 2021
Poland will host the 2026 World Indoor Championships and it will be the second time the country has held the event.
In the last decade, Poland has staged the World Indoors (Sopot 2014), World Athletics Half Marathon Championships (2020), European Indoors (2021) and World Athletics Relays (2021).
With the nation performing well on medal tables at European and world level, Poland is quickly becoming a powerhouse within the sport.
The country has also secured a permanent place on the Diamond League calendar until 2025, with the 55,000 capacity Stadion Śląski stadium playing host to the action.
The 2024 World Athletics Race Walking Championships will also take place in Antalya, Turkey. The event will be a qualifier for the Paris Olympics.
The nation recently held the World Indoors amidst the backdrop of the devastating earthquake in Turkey and Syria.
World Athletics President Sebastian Coe said: "Both Turkey and Poland have established good records as hosts of international athletics events. Turkiye most recently hosted the European Athletics Indoor Championships in Istanbul this month, despite the hardships created by the recent earthquake, while Poland is a regular host of World Athletics Series events, underlying their commitment to our sport on a global level."
Piotr Calbecki, Marshall of the Kuyavian-Pomeranian Region, which will co-host the championships with Torun, said: "We're very proud that the Kuyavian-Pomeranian Region has been selected as the host of the 2026 World Athletics Indoor Championships.
"This will be the highlight of our long-term co-operation with the local authorities of Torun, Bydgoszcz and the Kuyavian-Pomeranian Athletics Association. For us, the World Indoor Championships will be the cherry on top. The 2026 World Indoor Championships, held in Arena Torun, will be an excellent opportunity to promote our region on an unprecedented scale."