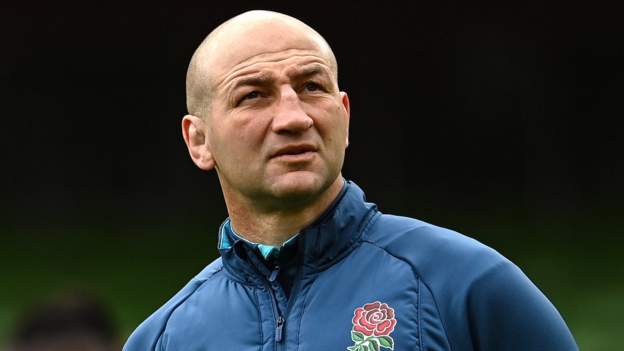 England head coach Steve Borthwick says he "cannot do anything about the past" after his first Six Nations in charge ended in a fourth-place finish.
Borthwick's side rallied in their final defeat against Ireland, but England have taken only two wins from each of the last three Six Nations tournaments.
After taking over in December, Borthwick is "excited" to work towards the World Cup, starting in September.
"We've got to learn and we've got to learn fast," he said.
Borthwick believes having the team in camp for longer before the World Cup means "players will understand how we want to play".
"The Six Nations has been five intense games," Borthwick continued.
"You have one main training session a week. We've seen some growth here but I think we'll see more in that period [before the World Cup]."
England beat Italy and Wales but were outclassed by France in a record defeat at Twickenham before putting up a good fight in defeat by Grand Slam champions Ireland.
Borthwick admitted "the team is not where it could be" when compared with "teams that have used this four-year [World Cup] cycle well".
He explained: "That's not the position England are in.
"I can't do anything about the past. I can only do something about the future. We are working really hard to put England in the best position possible and I'm excited about what these players can do at the World Cup."